Israel to Deport Senior Human Rights Watch Official, Citing Alleged BDS Activities
Really enjoyed working there. Human Rights Watch and Amnesty International are the only two Western-oriented international human rights organizations operating in most situations of severe oppression or abuse worldwide. Pregnancy-related discrimination and sexual harassment at the workplace were two key concerns for women workers in Cambodia. Human Rights Watch also spoke to five workers from a subcontractor factory supplying factory 1.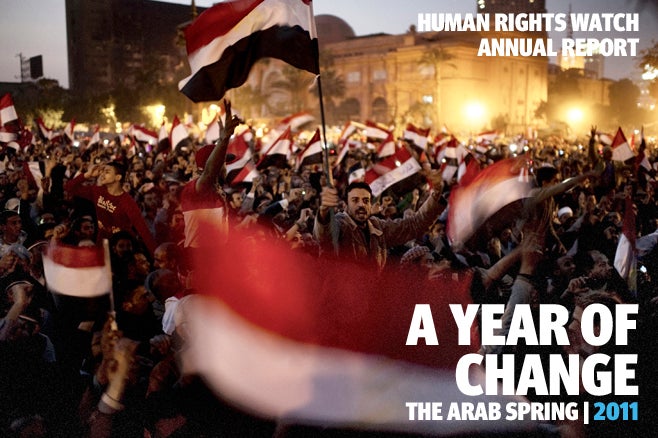 Workers in the sewing section of a garment factory trying to meet the production target for the day. Workers from some factories report that the pressure to meet targets undermines their ability to take breaks to rest, drink water, use the toilet, or have lunch. A union representative showing monthly wage slips from garment workers.
In some living quarters, as many eight garment workers share a small room to reduce living expenses and send money back home. The Worker Information Center creates awareness programs for garment workers about their rights.
Workers traveling home from a garment factory in Phnom Penh. The combination of short-term contracts that make it easier to fire and control workers, poor government labor inspection and enforcement, and aggressive tactics against independent unions make it difficult for workers, the vast majority of whom are young women, to assert their rights. Related Coverage Press Release Cambodia: Abuses against Garment Workers Human Rights Watch March 12, Recent events linked to labor rights in Cambodia have attracted international attention.
There have been repeated episodes of workers fainting on the job. In January , police, gendarmes, and army troops brutally crushed industry-wide protests for a higher minimum wage. And the authorities have introduced more burdensome union registration procedures. Lack of accountability for poor working conditions in garment factories is at the center of troubled industrial relations in Cambodia. The report also examines the role of the Better Factories Cambodia, an International Labour Organization factory monitoring program launched in The Cambodian government is primarily responsible for ensuring compliance with international human rights law, including labor rights.
As documented in this report, many brands have not fully lived up to these responsibilities due to poor supply chain transparency, the absence of whistleblower protections, and failure to help factories correct problems in situations where that is both possible and warranted. Some brands remain nontransparent about their policies and practices, withholding information on issues of concern, while other brands notably provide information and voluntarily subject themselves to greater public scrutiny and demonstrate a commitment to improved policies.
Devoum Chivon helped form a union in the factory where he worked and was elected president in late Within days of being notified about the new union leaders, the factory managers pressured Chivon to quit the union and offered him a bribe, which he refused.
Leouk Thary, in her 20s, worked in a garment factory on four-month short-term contracts that her managers repeatedly renewed. One day in November she had a bad nosebleed and sought exemption from overtime work. Even though her managers told her to continue working, she went to see a doctor.
She returned the next day with a medical certificate requesting sick leave for nose surgery. She was fired immediately. Garment and textile exports are crucial for the Cambodian economy. The industry is a major source of non-agrarian employment, particularly for women. These numbers do not include the many women engaged in seasonal home-based garment work. Cambodia enacted a strong labor law in But its enforcement remains abysmal, in large part due to an ineffective government labor inspectorate.
Better Factories Cambodia BFC , a third-party monitor that focuses primarily on factories with an export license, helps fill the monitoring gap in export-oriented factories and a few subcontractor factories but cannot be a substitute for a strong labor inspectorate. Some of the worst working conditions in Cambodia, however, are in smaller factories that lack such licenses and work as subcontractors for larger export-oriented factories.
Hiring practices also influence labor law compliance. In many factories, managers repeatedly use short-term contracts beyond the legally permissible two years as a way of controlling workers, discouraging union formation or participation, or avoiding paying benefits. This practice has become a key point of contention, fueling tense industrial relations. Some factories, especially those working on a subcontracting basis for larger factories, also employ workers on a casual daily or hourly basis.
These workers face additional barriers to unionizing and filing complaints about working conditions. Some factories also outsource work seasonally to home-based workers, whose work remains poorly regulated and invisible in monitoring processes.
Even though long-term Cambodian workers, as well as limited-term workers employed full-time for 2 consecutive periods of 21 days or more, are entitled to most of the same basic workplace benefits under the law, casual workers and those on short-term contracts risk relatively easy retaliation by management through dismissal or contract non-renewal.
They are more likely to be denied benefits or face other discrimination, but have less access to reporting mechanisms and union support.
Since , BFC has consistently found that nearly a third of all factories used FDCs to avoid paying maternity and seniority benefits. Human Rights Watch documented labor rights abuses in both export-oriented factories and subcontractor factories in Cambodia. These include forced overtime and retaliation against those who sought exemption from overtime, lack of rest breaks, denial of sick leave, use of underage child labor, and the use of union-busting strategies to thwart independent unions.
In addition, women workers faced pregnancy-based discrimination, sexual harassment, and denial of maternity benefits. Human Rights Watch discussed concerns regarding overtime work with workers in 48 factories. Workers generally preferred some overtime work to supplement their incomes, but complained that factory managers threatened them with contract non-renewal or dismissal if they sought exemption from doing overtime work demanded of them.
Most of the workers we interviewed performed overtime work far exceeding the hour weekly limit. In at least 14 of the 48 factories, Human Rights Watch documented recent examples of management retaliation against workers who did not want to do overtime work, including dismissal, wage deductions, and punitive transfers of workers from a monthly minimum wage to a piece-rate wage where income depends on the number of garments individuals produced.
For example, in November , a factory dismissed 40 workers for refusing to do overtime until 9 p. It subsequently reinstated half the workers, however, after protests and negotiation with an independent union. Factories usually assign garment workers daily production targets. Many workers—from both large factories directly supplying to international brands and small, subcontractor factories—complained that management pressure to meet production targets undermined their ability to take breaks to use washrooms, rest, or drink water.
In other cases, workers said they made upward revisions to targets to compensate for increases in statutory minimum wages. Pregnancy-related discrimination and sexual harassment at the workplace were two key concerns for women workers in Cambodia.
Discrimination against pregnant workers took different forms at different stages of the employment process, including during hiring, promotion, and dismissal, and included failure to make reasonable workplace accommodations to address the needs of pregnant workers.
Human Rights Watch documented one or more of these problems in at least 30 factories. Workers said that factory managers refused to hire visibly pregnant workers, echoing findings from a International Labour Organization ILO report on gender equality in garment factories. Fairygodboss provides free job reviews for women, by women. Upload your resume Sign in. Found 15 reviews matching the search See all 21 reviews.
Great Place to work as an intern. Laid back office culture, but important fast-paced work. They provide a great lecture series for interns to learn. Got to do real work and was very rewarding. Was this review helpful? Working at HRW was a privilege to me as a former human rights activist as it gave me the opportunity to contribute to the work of defending those in need. Great place to work. Relaxed environment, friendly staff, etc. No one was too stressed and everyone seemed passionate about their jobs.
Really enjoyed working there. Wish they paid interns though. The most enjoyable part of the job. Human Rights Watch is a powerful cause which defines our humanity and spreads hope.
It is a culture of such dedicated smart people that are interested in the world around them and beyond. Human Rights Watch is an excellent place to work at. My accessible journey Community News: University of Canterbury launched earthquake scholarships Community News: Auckland Refugee Council Inc. Refugee Research Symposium Commission calls for an increase in Kiribati residency quota Kiwis with concerns about immigration detention centres should contact Australian HRC New Zealand 12th best country for older person wellbeing Torture Prevention Ambassadors report on promising projects HRC urges action over growing gender pay gap Community News: Challenges and achievements since Beijing Dr Jackie Blue: International Day of Persons with Disabilities A Wrap-up Paul Gibson: The human rights debate Violence against women and children a major problem for NZ Housing project includes houses catering for disabled My name is Lemlem Meketaw Azanaw Community News: Race relations a talk worth having Race Relations Day: Urgent request - Prams for new refugees!
Clark and Trudeau great role models in pushing equality We have failed our disabled children: Susan Devoy David Rutherford: Website a huge step in stopping bullying Community News: Do you want to share your experience?
Glassdoor gives you an inside look at what it's like to work at Human Rights Watch, including salaries, reviews, office photos, and more. This is the Human Rights Watch company profile. All content is posted anonymously by employees working at Human Rights Watch/5(66). Working at HRW was a privilege to me as a former human rights activist as it gave me the opportunity to contribute to the work of defending those in need/5(21). Established in , Human Rights Watch is known for its accurate fact-finding, impartial reporting, effective use of media, and targeted advocacy, often in partnership with local human rights groups.